Hello everyone!!
I called home today and was told by my sister that I had a little package in the mail. This means that one of my etsy orders had come in......
Two Beautiful Prints from Elycia!!!!!
I was very very happy I have been following her for several months and love looking at her kitten pictures! Thank you Elycia. Click on her button below and check her out!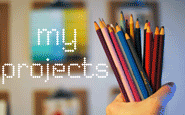 Well that is all for now enjoy your week.
Vintage Kisses
P.S Yes the cats in the picture above are mine :-)